Nazih Sallam
Chairman of Harvest Holdings
Nazih Sallam is one of the heirs to the Olympic Group conglomerate and had worked to build the organization to what it is today, the leading manufacturer of home appliances in Egypt and the Middle East. As a board member of Olympic Group and of Paradise Capital, Nazih Sallam has a breadth of knowledge regarding investments and his know-how and experience greatly assists our Corporation when dealing in a diverse range of investments.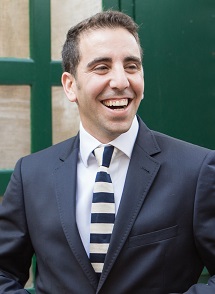 Ahmed Habib
CEO
Ahmed Habib is one of the founding partners of TKG Holdings and IECIC Construction. Ahmed Habib Graduated from University of Tennessee with Bachelors degrees in General Management and Supply Chain Management. He went on to work in the Supply Chain Industry in the United States for 2 years before returning to the Middle East in 2007 to found TKG Holdings. TKG successfully designs, builds and furnishes various projects in the Middle East and Africa and is a leading company in the FF&E industry in the MENA region.
Ahmed Habib dedicates a large portion of his time on Harvest Holdings as it's CEO and is committed to grow the various companies that we invest in utilizing his education and experience to do so.
Nagwa El Daly
Board Member
Nagwa El Daly is the Founder and CEO of Zena Stables and Farms. The Agriculture and Horse Breeding arm of Harvest Holdings. Her various life and work experiences add valuable insight into all our investments and her work on Zena Stables and Farms has lead to the breeding of world class Arabian Horses.
Zena Sallam
Board Member
Zena Sallam has worked with JWT Advertising and Quintessentially Egypt and is now the CEO of CottonBall Company, one of the upcoming stars of Harvest Holdings. She overseas all the creative and marketing operations of Harvest Holdings and ensures that we are always investing in companies that have what it takes to succeed in today's ever challenging global market.